About Us
Founder
Satinder Kaur Walia has been working with children and individuals with disabilities both in India and as well as in the USA for the last 20 years. Presently pursuing her Doctoral in Clinical Psychology, she is a master's in Psychology with specialization in school psychology at University of Central Oklahoma, in Oklahoma, USA. Prior to this, she received a master's degree in Psychology with specialization in clinical psychology from the University of Delhi, India. Her training and experience ensure specialized expertise in assessment, consultation, behavioural therapies and working with developmental disabilities. She has also delivered psychological services within school settings to improve the education, adjustment, and behaviour of students. Apart from Kidspiration, Satinder Kaur Walia is associated with BLK-Max Super Speciality Hospital, Pusa Road and Max Hospital (Gurgaon) as a visiting Consultant.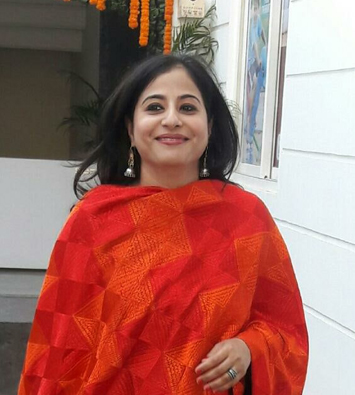 Additionally, Satinder is associated as a visiting school psychologist with the British School. She is also associated with Maatri a health application as a mentor. In addition, she is working with various schools in Delhi and NCR both as a consultant to the school and external evaluator. Presently, she is consulting with Dew Drops Child Healthcare and is a master trainer with Nerd Nerdy Technologies Pvt Ltd. In the past she was a visiting consultant to the Heritage Xperiential School, Shiv Nadar School, Continua Kids clinic in Sushant Lok (Gurgaon), andiRockit(An Early Intervention Centre). She also worked as a visiting consultant (clinical advisor) from July 2019 to August 2020 and then as a clinical head from September 2020 to February 2021 at Mom's Belief.
Today, Satinder Kaur Walia has trained and leads a team of Mental Health professionals as well as works in association with fellow professionals to provide quality services to children and families who need guidance and interventions. She is registered as a Child/Rehabilitation Psychologist with the Rehabilitation Council of India.
Our mission
Our mission is to employ best practices in providing services that empower children and families to become active members of society based on their individual strengths and abilities. We are committed to render all possible support and assistance to the children and parents.